Youth G20 opportunity sees students tackle bigger picture
Terrorism, trade partnerships and renewable energy are not usually what you would hear being discussed by a group of 15-year-olds during their lunch break.
Four students have recently embraced the opportunity to participate in Schools4Tomorrow, a version of the G20 Summit for youth, after being contacted by former student and UN worker Sam Johnson.
Charles Eldridge, Sam Young, Jelyna Rubulis and Cheyenne Walstyn are currently developing an extensive portfolio as part of an overall G20 submission to German Chancellor Angela Merkel.
"It is an opportunity for the youth of our nation to be involved in shaping Australia's future," Cheyenne said.
Team member Charles said it was a unique opportunity to use bigger-picture thinking to develop ideas that may actually contribute to real-world change.
"All groups involved in Schools4Tomorrow are assigned a German partner team, but first we are determining issues that need attention in Australia," he said.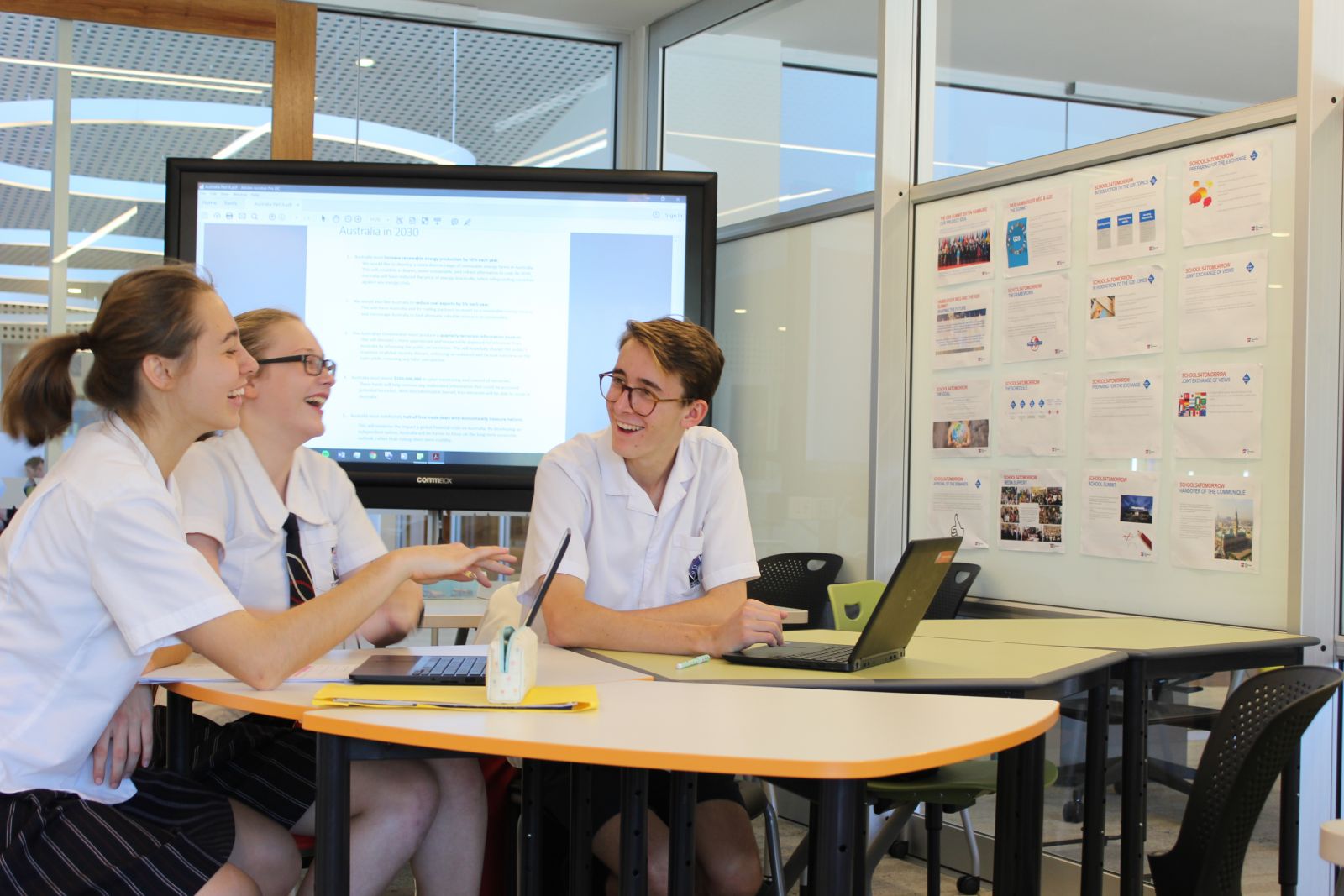 "We are currently focusing on ways to ensure economic stability by reducing our reliance on trade partnerships and improving environmental viability by moving away from coal and toward renewable energy."
Charles said the group were also concentrating on 'accepting social responsibility' and were concerned about the nation's attitude toward terrorism.
"There is an absence of facts in the media the public consumes and as a result our community is not presented with a holistic view point of terrorism," he said.
"This component of our portfolio aims to combat the spread of misinformation."
"It is an honour to represent youth in our country and be selected to present issues as a student, voicing issues that many people aren't focusing on," team member Jelyna said.
Teacher in Charge of Enrichment and Extension, Mr Peter Hand, said he was extremely proud of the students' commitment to this unique opportunity to "have a say" internationally.
The group will submit their work this week and wait for communication from their partner school in Hamburg.
The German schools will collate all responses and adopt the 10 Global demands for the handover communique to the G20 summit on 8 and 9 July this year.