Digital Wellbeing @ St Andrew's - Is Fortnite your child's latest obsession?
Fortnite is a shooting game which can be played for free, but also contains micro-transactions in which your child can spend money. It is a massive online player game that can have 100 players per game contesting solo or in teams using iOS, PC, Android (Beta), Xbox or PlayStation.
Currently, Fortnite is the online 'flavour of the month' game, most accessed by students in upper Primary levels. Blocking the game is an option, but it does not solve issues which may become more prevalent as your child is introduced by peers to more and more online games.
Issues common to Fortnite include: a lack of screen time balance, in-game cyberbullying, inappropriate chat, exposure to online groomers, issue-motivated groups, personal data protection and privacy, or lack thereof.
The Anglican School's eSafety Commission encourages parents to teach their children to follow the Digital Citizenship process: Choose, Engage and Know!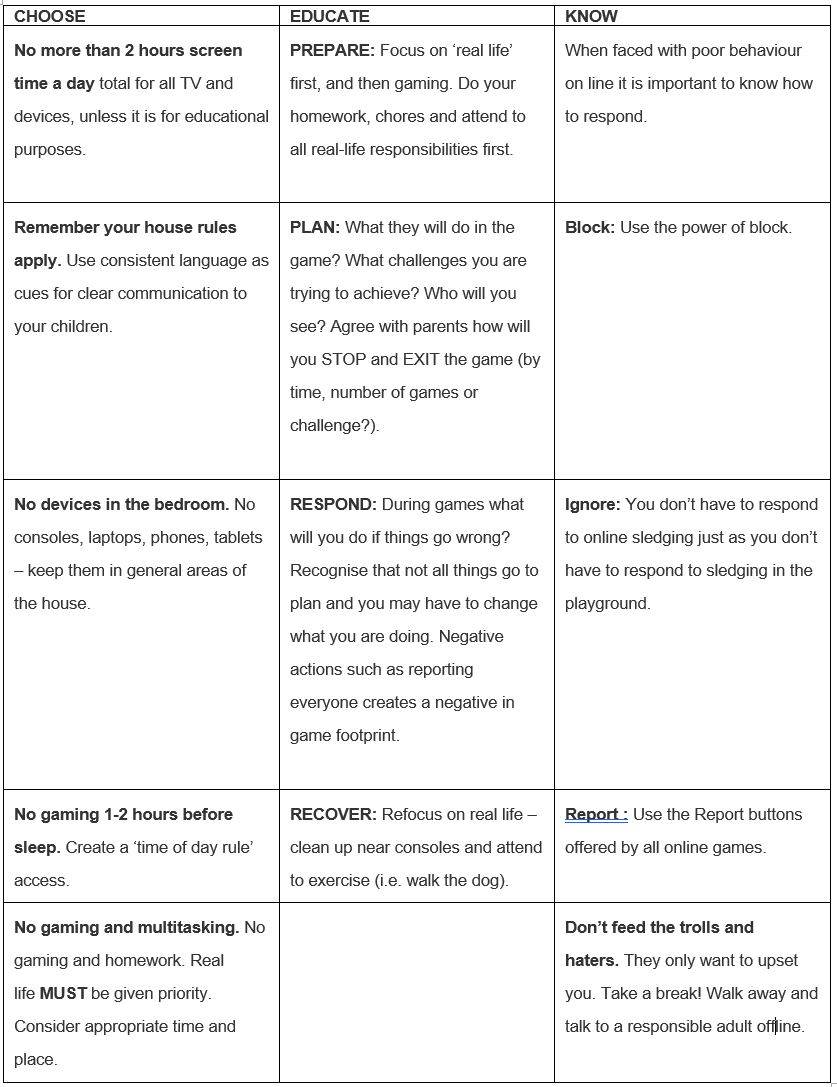 Ms Jenny Grant
DIGITAL WELLBEING CHAMPION