Digital Wellbeing @ St Andrew's - Are you in a ludic loop?
A ludic loop is the process of doing something over and over again because you get a small reward. This process is hardwired into the online world in games, emails, operating systems and social media such as Facebook and Instagram.
Yes, Houston, we have a problem… As Thoreau once said, "The price of anything is the amount of life you exchange for it."
Adam Alter, the author of Irresistible: The Rise of Addictive Technology and the Business of Keeping us Hooked, gives us the following facts, which should scare us, but doesn't deter us:
70% of office emails are read within six seconds of arriving.
People average 3 hours per day on their phones – in the pre-smartphone era, this was 18 minutes.
In a study, young adults were asked to decide: if you had to break a bone or break your phone, what would you prefer? 46% preferred the broken bone.
Children don't learn empathy and emotional intelligence from screens and now spend 20% less time playing face to face.
Steve Jobs changed the world with the iPad. He didn't let his children use one.
What can we and our children do to get out of the ludic loop?
Make a declaration – "I don't check my phone my than once an hour." Stick to it.
Put your phone somewhere that you can't easily reach – across the room, on top of the cupboard that you need a chair to get to.
Turn of all non-essential notifications (Snapchat is not essential. Instagram is not essential. Facebook is not essential.
Turn off all audio alerts that are non-essential. (Repeat above phrase….)
Set a countdown timer for your 'allowance' for checking your phone – avoid wormholes.
Delete apps that you are addicted to – if you must download them, you are far less likely to use them.
NEVER, NEVER, NEVER bring your phone to the dinner/restaurant/lunch table – it's full enough already.
Consider downloading an app that checks how many times you use your phone – scare yourself, share this app with your children – let them see how addicted they are (and maybe you are….)  – then look at how to get out of the ludic loop and achieve positive digital well-being.
Apps to help you reduce screen time: Checky, Forest – Stay focused, Off Time, Clear Lock, Moment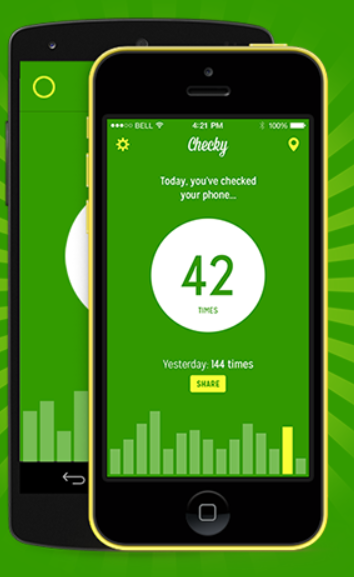 Jenny Grant
DIGITAL WELLBEING CHAMPION