Brilliant Netball season comes to an end
It has been another wonderful Sunshine Coast Secondary Schools Netball Competition and my sincere congratulations to all players, coaches, supporters and families for a super 2018 season. 
There have been 176 Netball teams in the Sunshine Coast Schools Netball competition from 27 different schools, with over 800 matches of Netball played each Monday evening over the last 10 weeks.
St Andrew's fielded 12 super teams this season and it was wonderful to see 11 St Andrew's teams make the Semi Finals (a top four finish). It was great to see 8 teams go through to the Grand Finals. Congratulations to Junior Red and Intermediate B crowned Champions. Well done Junior A, Junior Blue, Intermediate A, Intermediate Red , Intermediate Blue and Senior C, who finished runners up in what has been a fantastic Secondary Schools Netball season. It was very special to see our developing teams grow together and we welcomed brand new players to Netball. Congratulations to every single St Andrew's Netball team who are all extremely valued.
From the launch with Caitlin Bassett and Laura Scherian – Secondary Netball has been very busy and my sincere thanks to Mrs Lyn Pugh. Lyn has been courtside supporting and coaching the teams whilst also facing the challenges of her illness. Special thank you to Lyn. Thank you to Mrs Margo Mackintosh who has been simply outstanding in her support of the competition each week. Her wisdom and experience has been invaluable to the success of St Andrew's Netball this year and we are very fortunate to have her at St Andrew's. A special mention to the amazing Laura Scherian for her incredible input to the teams. What a privilege to have Laura come to St Andrew's each week! She brings a massive smile to each session to the girls that is infectious. Her passion for Netball has undoubtedly lifted the girls. Her technical input is very special and we are delighted that Laura will be continuing to work with St Andrew's Netball. Thank you so much Laura.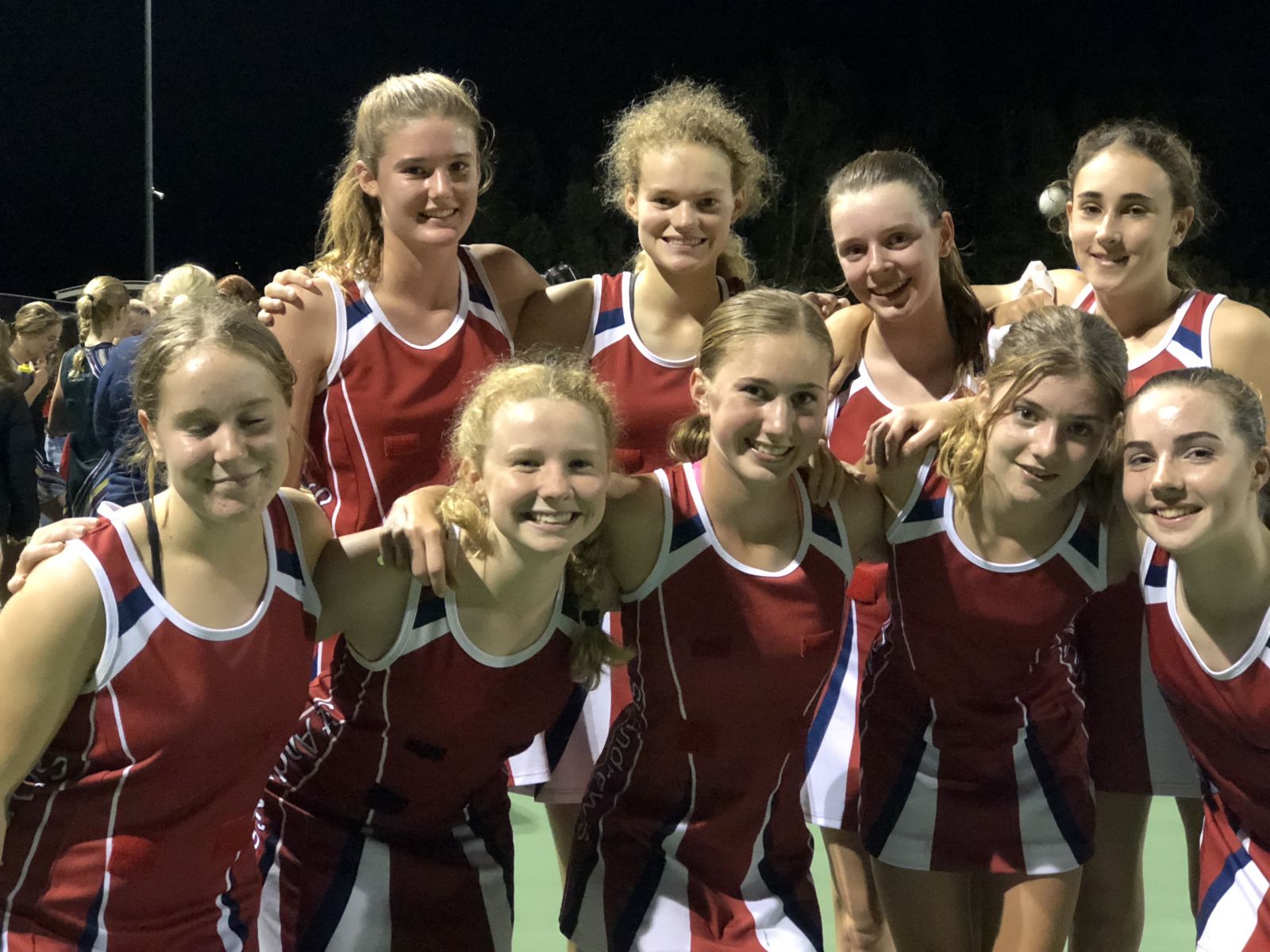 The season has also been such a success due to the wonderful work of our special coaches -  Mrs Cooksley, Mrs Moses, Mrs Austin, Mr Dick, Miss Mackintosh, Mrs Kruger, Mrs Close, Mrs Ainsworth, Mrs Dendle and Jenna Kath. My sincere thanks to them for their energy and commitment throughout the season.
Thank you families for your ongoing support of the girls in their sporting journey as you ride the ups and downs and highs and lows of Netball. These are all emotions that we want Sport to provide for a growth mindset. We are extremely grateful for your fantastic support at the games, on the sideline and from afar.
Lastly thank you to the girls who wear the St Andrew's red dress with pride and when they step on that court each week, they always give 100%. There is a huge sense of pride seeing young people so committed and determined to be the best they can be each week. A special mention to our Year 12 girls who I sincerely hope continue to play Netballand enjoy the sport. Thank you for your contribution to St Andrew's Sport. Thank you Netball girls and congratulations again to the entire St Andrew's Netball family.
The planning now starts for 2019 and we are very excited about the enthusiasm, progress and growth moving into next year.
Thanks again,